12
>

14 APRIL 2023

SINGAPORE
Forum Speakers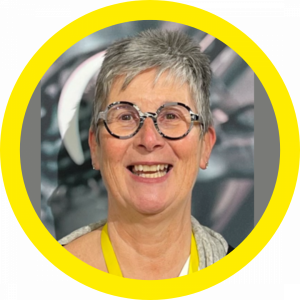 Fiona Anderson
United Kingdom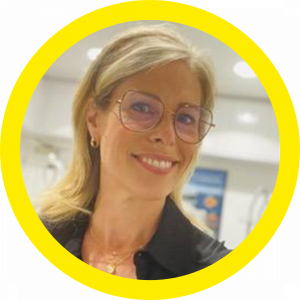 Michelle Beach
United Kingdom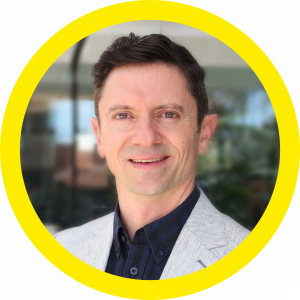 Assoc Prof Alex Black
Australia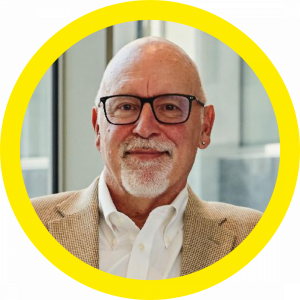 Prof Mark Bullimore
United States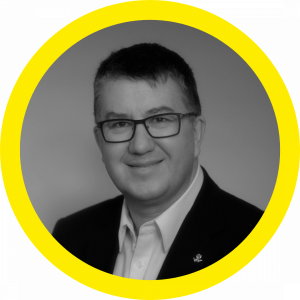 Stephen Caunter
New Zealand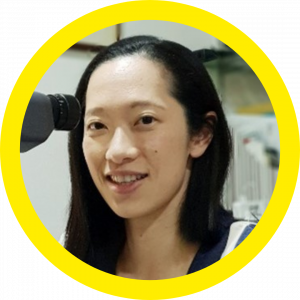 Chui Wen Juan
Singapore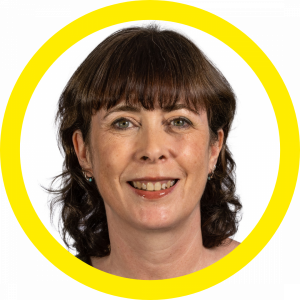 Dr Antonia Chitty
United Kingdom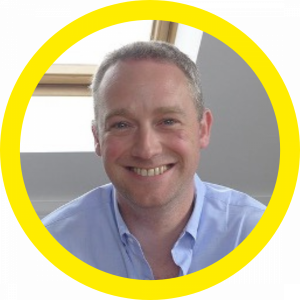 James Conway
United Kingdom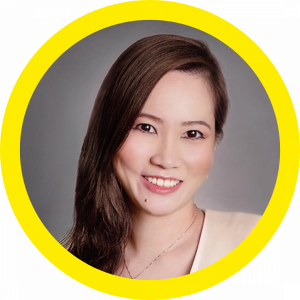 Dr Foo Li Lian
Singapore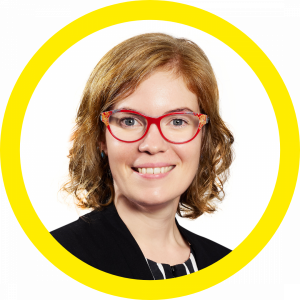 Dr Kate Gifford
Australia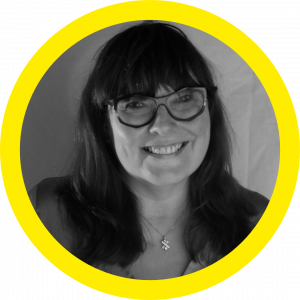 Elaine Grisdale
United Kingdom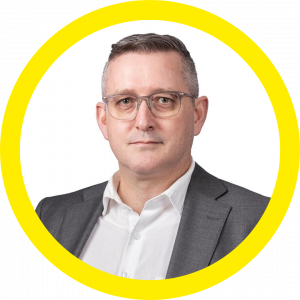 Grant Hannaford
Australia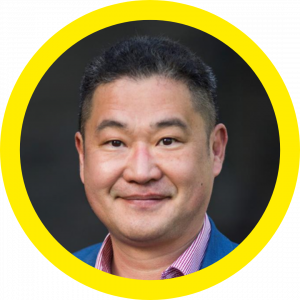 Prof Mingguang He
Australia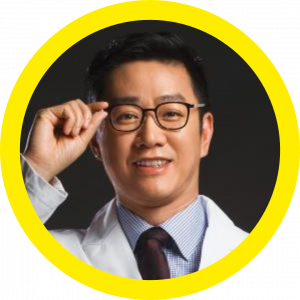 Dr Weizhong Lan
China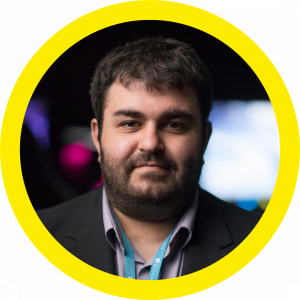 Dr Neema Ghorbani Mojarrad
United Kingdom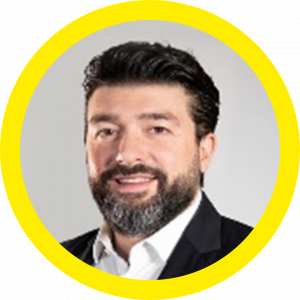 Dr Alireza Parandian
Belgium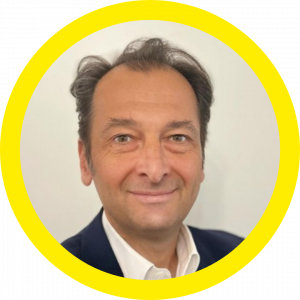 Jean-Philippe Sayag
France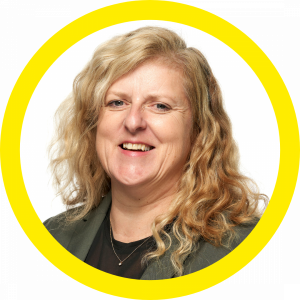 Dr Alicia Thompson
United Kingdom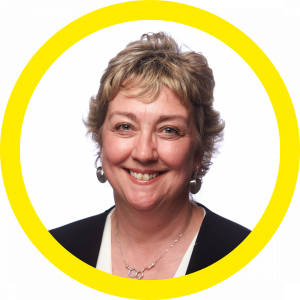 Dr Cindy Tromans
United Kingdom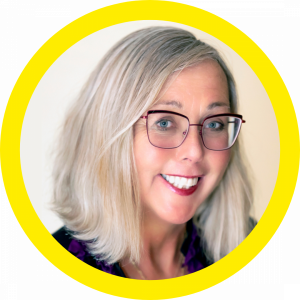 Helen Whitaker
Canada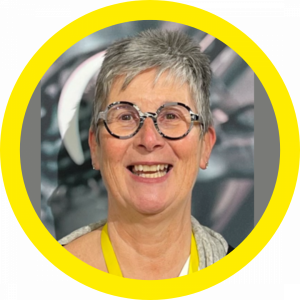 Fiona Anderson

Meet the speaker: Fiona Anderson
Fiona began her career in optics as an 18-year-old when she enrolled on a course at Glasgow College of Technology (now Glasgow Caledonian University) in Ophthalmic Dispensing. She left 2 years later with her diploma 'With Commendation' and registered with the General Optical Council as a Dispensing Optician in August 1986.
Fiona worked as a Dispensing Optician for an independent group of opticians in the north east of Scotland becoming a Regional Manager and Group Training Manager. During this time, she gained a BSc (Hons) in Business Administration graduating from Brunel University in 2003.
Fiona joined Ythan Opticians in 2012 as Dispensing Director. She gained a qualification in spectacle manufacture (SMCTech), and became a Liveryman of the Worshipful Company of Spectacle Makers (WCSM). Fiona was invited to join the WCSM Court of Assistants (similar to a Board of Directors) in 2019, and is now a Senior Assistant.
Professionally, Fiona's main interests are training & mentoring – she regularly lectures & delivers workshops at optical events both at home in the UK and overseas. She is involved in the delivery of Continuing Professional Development (CPD) and is passionate about quality spectacle dispensing, spectacle lens design and paediatric dispensing.
Fiona was the President of the Association of British Dispensing Opticians until April 2018. She is currently the President of the International Opticians Association. Fiona also sits on the European Academy of Optometry & Optics (EAOO) Board of Trustees and the European Council of Optometry & Optics (ECOO) Qualifications Board.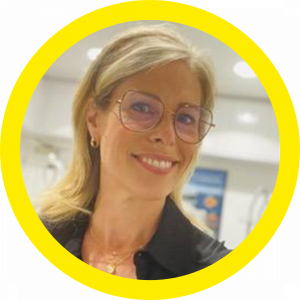 Michelle Beach
Meet the Speaker: Michelle Beach
Michelle Graduated from Cardiff University in 1993 and completed her Pre-Reg at Queens Medical Centre Eye Department, Nottingham. She spent 4 years in clinical research at QMC with Professor Dua and won research prizes in UK and USA in refraction after corneal graft surgery.
Michelle opened her own practice, Park Vision in May 2008 in Nottingham. Michelle is sports mad and has played for England Basketball, swam for Southeast England, herded cattle through Texas, completed her Advanced Padi, fallen down many ski slopes and broken many bones!
With a passion for sports, Michelle completed her Sports Vision Diploma with distinction in 2008 and her School Vision Diploma with distinction in 2010. She was awarded Sports Vision practitioner of the year in 2018 at the Sport Vision UK annual conference.
Park Vision has been through two expansions and the practice was awarded Fashion Practice of the Year 2020 and Independent Practice of the Year in 2021 at the UK Optician Awards. She continues to grow the clinic specializing in Sports Vision, School Vision, Dry Eye and contact lenses including Myopia Management and Scleral lenses.
As well as working day to day at Park Vision Michelle is on the Advisory board with Alcon and Bausch & Lomb and clinical advisor to AOS software solutions. Michelle has worked with many athletes from elite to "practicing", including GB Ladies cricket, Harlequins, GB Volleyball, England Lacrosse, GB Carriage Driving, GB Skeleton, GB speed skating, GB Eventing as well as many footballers, cyclists, golfers and gymnasts of all ages.
Sports Vision in Practice
Sport and exercise should be a fundamental part of our everyday lives. Particularly today, following COVID-19 and with a huge increase in diabetes, vascular disease and myopia globally, Eye Care Professionals should be encouraging their patients to see sport as an essential part of our health and well-being. But, in reality, how many Optometrists are regularly factoring this into their patient examination and dispense? Arguably, not enough.
All sporting decisions are made from visual cues and could mean the difference between; a win or a lose, a precise tackle or a penalty, safety or injury. Sports Vision  goes far beyond understanding what you can see on a letter chart. It takes an in-depth look into the aspects of your vision that matter most when playing sport, including the speed and accuracy of focus, eye dominance, the stability of your visual system, and peripheral awareness - offering a total view of the efficiency of your vision.  The 'Sports Vision Assessment' involves a multi-faceted approach of binocular harmony, eye health, psychology and a great relationship between the Optometrist, Dispensing Optician and athlete.
This presentation will address the key elements of a Sports Vision Assessment, including the multiple steps involved when screening a team and translating this into a written team report. This presentation will draw on and discuss an array of case studies involving elite athletes as well as an understanding of how to help the "normal patient" - bringing Sports Vision to your practice.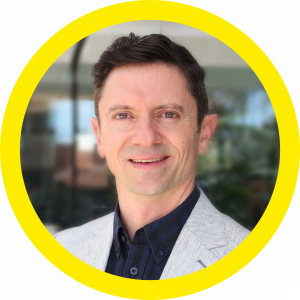 Assoc Prof Alex Black
Meet the speaker: Assoc Prof Alex Black
The SILMO Academy by IOA will be taking place 12 April - 14 April in Singapore. Dr Alex Black will be speaking about Eyecare Professionals Role in Reducing Fall Risks in Older People.
Falls occur in about one third of older people living independently in the community every year. This can lead to significant physical, psychological and financial costs to the individual and the community. While the risk factors for falls in older people are multifactorial, visual impairment is considered to be an important contributing factor. The visual system provides one of the key sensory inputs for the control of balance and assists in the identification of obstacles and hazards to guide appropriate navigation planning and accurate stepping.
This presentation will provide eyecare professionals with a current overview of the importance of vision in preventing falls, along with recommendations regarding how to best manage their older patients to minimise the risk of falls. Participants will be given practical, evidence-based advice regarding prescribing for high-risk fallers, guidelines for prescribing large changes in refractive error, and considerations when prescribing following cataract surgery.
Dr Alex Black is an Associate Professor in the School of Optometry and Vision Science at the Queensland University of Technology (QUT), Brisbane, Australia. Since completing his PhD in 2010, which examined the impact of visual impairment on balance and falls in older adults with glaucoma, Dr Black has been involved in a range of applied research projects assessing the impact of on everyday function. Projects include the impact of visual impairment on mobility, falls and driving safety in older adults, assessment of low luminance visual function relevant to night-time driving, and the impact of vision problems on children's academic performance. Dr Black has published over 60 peer reviewed papers across disciplines including optometry and ophthalmology, transportation research, gerontology and medicine, and is actively involved in the clinical training of QUT optometry students.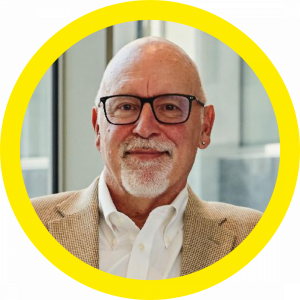 Prof Mark Bullimore
Meet the speaker: Prof Mark Bullimore
The SILMO Academy by IOA will be taking place 12 April - 14 April in Singapore. Prof Mark Bullimore will be talking about the latest trends in myopia management.
In recent years, effective optical and pharmaceutical therapies have been developed and validated that can slow myopia by meaningful amounts. Likewise, the prevalence of myopia is increasing and its role in uncorrectable visual impairment has become clear—around one third of all uncorrectable visual impairment can be attributed to myopia. High quality evidence continues to emerge from rigorous clinical trials with multiple years of data, good retention of subjects, concurrent controls or placebo, masking (when possible), and objective outcome measures: optical biometry and cycloplegic auto-refraction. Quality of vision is good and safety is satisfactory. Thus, practitioners have a growing portfolio of therapies that allow them to tailor management to a child's lifestyle and address safety concerns.
Professor Bullimore is an internationally renowned scientist, speaker, and educator based in Boulder, Colorado. He received his Optometry degree and PhD in Vision Science from Aston University in Birmingham, England. He spent most of his career at the Ohio State University and the University of California at Berkeley and is now Adjunct Professor at the University of Houston. He is the former Editor of Optometry and Vision Science. His expertise in myopia, contact lenses, low vision, presbyopia, and refractive surgery means that he is consultant for a number of ophthalmic, surgical, and pharmaceutical companies. This work has resulted in approval of, among others, Paragon CRT, Alcon's iLux, and CooperVision's MiSight lens.
Find out more about SILMO Academy my IOA
here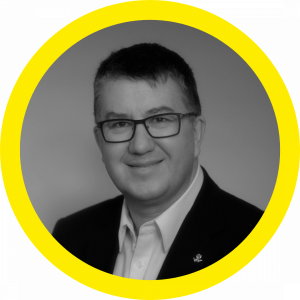 Stephen Caunter
Meet the speaker: Steven Caunter Stephen's motto is enthusiasm, entertainment, and knowledge. Ask him what his job is, and he will tell you "storyteller". These attributes make Stephen a highly successful facilitator, MC, and presenter. His presentations will be aimed to bring a level of thought or knowledge to help participants be more successful, in business or life. Stephen is particularly passionate about the topics of Networking, Marketing and Customer Service. Stephen's career as a speaker started in 2006 and he has enjoyed the opportunity to speak to thousands of people both nationally and overseas. During his banking career of over 40 years the majority of this time was spent dealing with business owners. Post covid he has adapted to delivering events online so has become a champion of the webinar!! Outside of work Stephen is interested in all kinds of sports, a rugby referee, fly fisherman, the outdoors and when time permits turns his hand to restoring vintage machinery.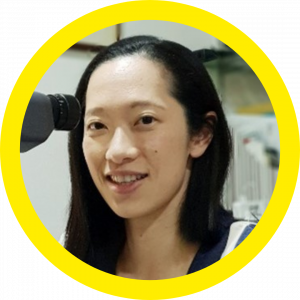 Chui Wen Juan
Meet the speaker: Chui Wen Juan
Inspired by the work of her father and with a keen interest in the sciences, Wen Juan chose the profession of Optometry and completed her undergraduate and postgraduate training at the University of New South Wales, Australia.
After graduation, she moved to Western Australia (WA) and was privileged to experience optometry in urban and rural locations, as well as providing low vision rehabilitation services at Guide Dogs WA.
After 5 years in WA, she returned to the family practice in Singapore and is now seeing the third generation of patients.
Practicing full scope primary eye care and coming across many older myopic adults, have spurred her to have a special interest in managing myopia in young persons, knowing well that risks need to be mitigated for her patients' future eye health and vision.
As a member of the Singapore Optometric Association, Optometry Australia and the American Academy of Orthokeratology and Myopia Control, she keeps up-to-date with primary eye care, ocular therapeutics, myopia management and specialty contact lens practice.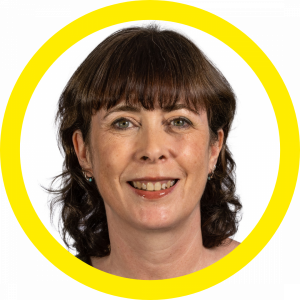 Dr Antonia Chitty
Meet the Speaker: Dr Antonia Chitty Antonia Chitty is the Director of Communications for the IOA and Head of Communications, Association of British Dispensing Opticians (ABDO). Antonia Chitty is the lead on sustainability for the Association of British Dispensing Opticians. She has championed sustainability within ABDO and beyond. She has led ABDO's carbon footprinting and overseen the appointment of Sustainability Champions for each department. Alongside this she developed the Sustainability Self-Assessment tool and a tool to determine the emissions from staff business travel. She coordinated the cross-sector working group on the environment and ABDO's internal working group. Antonia says, "I'm passionate about how the small changes we make every day will make a big difference in the long term. It's exciting to see so much progress across the whole optical community on a topic that really has brought everyone together."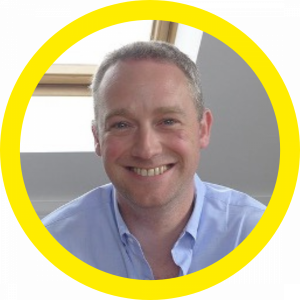 James Conway
Meet the Speaker: James Conway James has worked at Millmead Optical Group for 24 years and oversees all areas of the business. As Chief Executive Officer and owner, James has led the expansion of the business from a supplier of glasses cases under the Optoplast Brand (first established by his grandfather Walter Conway in 1946) to a multi-disciplinary Optical organisation which now also supplies frames across the globe through Continental Eyewear Ltd as well as stock and surfaced ophthalmic lenses through Jai Kudo Lenses. James is a member of the OSA Board and is a WCSM Liveryman and is currently leading a comprehensive sustainability effort across all areas of the business, part of which involves the manufacture of 100% recycled cases from Millmead's factory in Liverpool, as well the expansion of new ranges of recycled PET frames called Cameo Sustain. Millmead Optical Group is a multi-award-winning independent company, named as The Optician Magazine's Frame Supplier of the Year in 2021. James sits on the board of trustees for the children's charity [Momentum] (http://www.momentumcharity.org). James was appointed in 2018 and provides guidance and regular counsel to the Managing Director and Chairperson. The charity has grown year on year in providing the families of seriously ill children with options to keep moving forwards. James launched an initiative to raise funds for Ukrainian Refugees through the Red Cross Ukraine Crisis Appeal and a sizeable donation was given to the Red Cross. James is an avid golfer, gastronomist, and guitar player. He lives with his partner and their three young children in Surrey.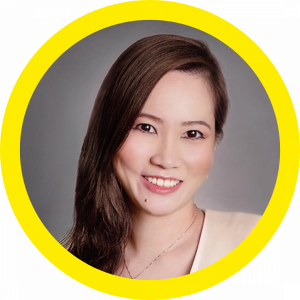 Dr Foo Li Lian
Meet the speaker: Dr Foo Li Lian The SILMO Academy by IOA will be taking place 12 April – 14 April in Singapore. Dr Foo Li Lian will be talking about using AI to monitor and predict myopia progression. Our study aims to identify children at risk of developing high myopia for timely assessment and intervention, preventing myopia progression and complications in adulthood through the development of a deep learning system (DLS). Using a school-based cohort in Singapore comprising of 998 children (aged 6-12 years old), we trained and performed primary validation of the DLS using 7456 baseline fundus images of 1878 eyes and external validation using an independent test dataset with 821 baseline fundus images of 189 eyes together with clinical data (age, gender, race, parental myopia and baseline spherical equivalent (SE)). We derived three distinct algorithms – image, clinical and mix (image + clinical) models to predict high myopia development (SE ≤ -6.00 dioptre) during teenage years (5 years later, age 11-17). Model performance was evaluated using area under the receiver operating curve (AUC). Our image models (Primary dataset AUC 0.93-0.95; Test dataset 0.91-0.93), clinical models (Primary dataset AUC 0.90-0.97; Test dataset 0.93-0.94) and mix (image + clinical) models (Primary dataset AUC 0.97; Test dataset 0.97-0.98) achieve clinically acceptable performance. The addition of 1 year SE progression variable had minimal impact on the DLS performance (clinical model AUC 0.98 versus 0.97 in primary dataset, 0.97 versus 0.94 in test dataset; mixed model AUC 0.99 versus 0.97 in primary dataset, 0.95 versus 0.98 in test dataset). Our DLS allows prediction of the development of high myopia by teenage years amongst school-going children. This has potential utility as a clinical-decision support tool to identify "at-risk" children for early intervention. Dr Foo Li Lian is a consultant ophthalmologist with the Myopia Service and Refractive Department, subspecializing in the field of myopia focusing on childhood myopia control as well as refractive and cataract surgeries at Singapore National Eye Centre and Myopia Centre of Excellence Singapore. She is the first Ophthalmologist who has completed the Myopia fellowship in Singapore National Eye Centre and in the whole of Singapore. She also holds an academic position of Clinical Assistant Professor at DUKE-NUS Department of Ophthalmology and Visual Sciences, Myopia Program Lead of the Singapore National Eye Centre Fellowship Coordination Committee and Physician Faculty Member of SingHealth Ophthalmology Residency Program. Dr Foo is also actively involved in research, having published in various major renowned scientific journals in Ophthalmology and myopia. In addition, she has been an invited speaker to multiple international conferences and has co-authored 3 books: A Practical Guide to VIVA and OSCE in Ophthalmology Examinations, Fundamental OSCE Guide in Ophthalmology and Pharmacotherapies for Myopia and Ocular Refractive Errors. Empowered by her engineering and medical background, Dr Foo aspires to be an outstanding clinician innovator. She seeks to improve medical care through clinical innovations that bridge bench to bedside gap. She has participated in the distinguished MIT-Harvard Medical School Healthcare Innovation Bootcamp, in which she won runner-up in the Elevator Pitch segment. Moreover, she has also completed the highly competitive Eureka-Singapore Monsoon School on Translational Medicine. Dr Foo believes in synergizing evidence-based medicine and impactful translational research. Through the skills that she has developed, she aims to create the next generation of treatment modalities that can halt the relentless march of myopia.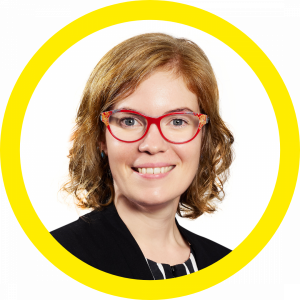 Dr Kate Gifford
Meet the Speaker: Dr Kate Gifford Dr Kate Gifford is an internationally renowned clinician-scientist optometrist and peer educator, and a Visiting Research Fellow at Queensland University of Technology, Australia. She holds a PhD in contact lens optics in myopia, four professional fellowships, over 90 peer reviewed and professional publications, and has presented more than 200 conference lectures. Kate is the Chair of the Clinical Management Guidelines Committee of the International Myopia Institute and lead author on the landmark 2019 paper and 2021 Digest by that committee. In 2016 Kate and her optometrist husband Dr Paul Gifford co-founded Myopia Profile, the world-leading educational platform on childhood myopia management. After running her paediatric, contact lens and myopia specialty practice in the Brisbane CBD for 13 years, Kate moved full time into peer education through Myopia Profile in 2020.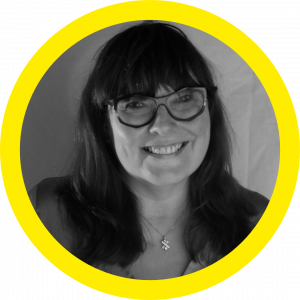 Elaine Grisdale
Meet the speaker: Elaine Grisdale
The SILMO Academy by IOA will be taking place 12 April - 13 April in Singapore. Elaine Grisdale will be speaking about Improving Quality of Life for People Living with Dementia Through Patient Centered Care.
Every 3 seconds, somewhere in the world, someone develops dementia (Alzheimer's Disease International). This presentation is about understanding dementia better and developing initiatives to be able to serve our patients well. As primary care actors it is important that we are aware of the best ways to manage the eyecare needs of people living with the condition. We should be interested professionally but one day, the information in this talk may be of value personally as well. The chances are that we know someone with dementia. That person may be a relative, a friend, a colleague or more probably a patient.
Worldwide, the population of people aged 60 years and over is predicted to double by 2050 (United Nations, 2017). The population increase, coupled with an increasing prevalence of dementia suggests that the > 60 demographic, seeking eye-care services in the future, risks being affected by this shift. Worldwide, there are 50 Million cases (Alzheimer's Disease International, 2020) leading the World Health Organisation (WHO) to describe dementia as "one of the major health challenges of a generation" (WHO, 2015).
In France, more than 1,175,000 people are living with Alzheimer's disease (the most common form of dementia, and more than 200,000 people are diagnosed with Alzheimer's or another dementia each year (Alzheimer's Association). The Dementia Awareness Monitor in the UK (Alzheimer's Research UK) revealed that more than half (52%) of the UK public know someone who has been diagnosed with dementia.
Dementia is an umbrella term for different diseases which result in a loss of cognitive function, leading to an erosion of everyday thinking skills and sometimes memory (Alzheimer's Association, 2021). The loss in brain function usually happens in later life for a variety of reasons, although it is not classed as age-related. This means that the numbers of people with dementia seeking help in ophthalmic practice, not only for simple refractive error but also for age related ocular pathologies, will increase. Optical professionals can help improve the quality of life of people living with dementia and this presentation will help with initiatives.
Elaine is Head of Professional Services and International Development for the Association of British Dispensing Opticians (ABDO). She qualified as a dispensing optician and first registered with the General Optical Council in 1985. She became a Liveryman of the Worshipful Company of Spectacle Makers in 2000, a Fellow of the American Academy of Optometry in 2009 and a Fellow of the European Academy of Optometry and Optics in 2018.
She is an Executive Board member of the European Council of Optometry and Optics and a Trustee of the Board for the European Academy of Optometry and Optics.
Elaine is also the Director of Development for the International Opticians Association whose role is "to enhance and develop the optical profession around the world".
A francophile, Elaine sits on the Scientific Committee Member of the Silmo Academy in France and is a member of the Jury Verres for SILMO.
She is currently undertaking a Masters degree in Dementia Studies having had personal and professional experience of the condition.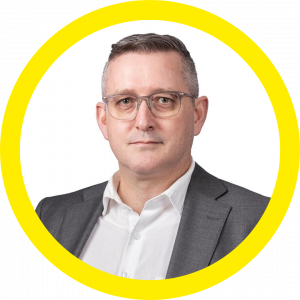 Grant Hannaford
Meet the Speaker: Grant Hannaford
Practising in optics with a career spanning three decades and working with optometry and dispensing students as well as industry, Grant is at the forefront of ophthalmic optics in Australia and internationally after being named the 2022 International Optician of the Year.
Grant is a physicist, lens designer and qualified optical dispenser. He graduated with a Bachelor of Science degree with a major in physics and pure mathematics from the University of New England. Grant holds a qualification in spectacle lens design with honours from the UK under the tutelage of Professor Mo Jalie and is the first and currently the only qualified spectacle lens designer in Australia. He has an interest in research and photonics.
Grant is a Fellow of the Association of British Dispensing Opticians and the Australasian Dispensing Opticians Association. He is also a senior lecturer at the School of Optometry and Vision Science UNSW. He is the past Chairman of the NSW Optical Dispensers Education Trust and the past Vice President of ADOA (NSW). Grant also consults for various international education projects providing resources for best practice dispensing models. He is currently a doctoral candidate at the School of Life and Health Sciences at Aston University, Birmingham England.
Big Big Data and Artificial Intelligence in Optics
Ophthalmic optics has long been an area in which developments in computational techniques have found rapid applications. This talk examines core concepts and techniques in the application of big data to models implementing machine learning and artificial intelligence. From a foundation of linear regression and iterative models we discuss general cases which demonstrate a common pathway used in machine learning. This process is then developed in the context firstly of lens design optimisation, then postural integration into lens design, and the incorporation of large biometric data sets into normative sets for the application of biometric data to lens designs. Finally we will discuss some of the risks contained in the implementation of machine learning in lens design, and some of the legal and ethical framework surrounding these techniques and applications.
In this presentation the registrants will achieve the following learning outcomes:
The core principles behind iterative machine learning models
Observe the structure of a sample machine learning model in a medical application
Develop an understanding of the scale of available data sets and the inability of traditional linear regression statistical modelling to provide usable outcomes
Sample applications of AI and machine learning in lens design optimisation from industry examples
Sample applications of AI and machine learning in the application of postural and gaze modelling into lens design
Demonstrate the application of AI and machine learning in the development of refractive error and biometric normative models
Observe the application of these models to lens designs
Appreciate the pitfalls in constantly updating data from AI and potential data skew and drift from outliers due to poor data
Discuss the legal requirements for output verification and some examples of legal frameworks controlling applications of AI and machine learning in the ophthalmic lens industry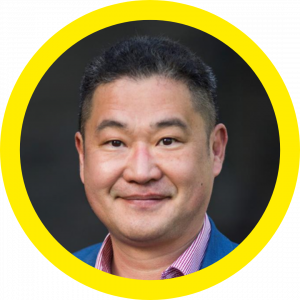 Prof Mingguang He
Meet the Speaker: Professor Mingguang He
Professor Mingguang He is the Professor of Ophthalmic Epidemiology at the University of Melbourne.
He undertook his medical training in China and holds a Master of Public Health degree from Johns Hopkins University in Baltimore, and PhD in ophthalmology at Moorfields Eye Hospital in London. Professor He is a global expert in vision-related clinical and epidemiologic research. He has led some important epidemiological studies and clinical trials, including the first population-based study on myopia in China, the first population-based study on glaucoma in China, a clinical trial to prove the efficacy of increased outdoor time on myopia prevention published in JAMA 2015 and a prophylactic clinical trial on angle closure glaucoma published in Lancet 2019. His publications have attracted more than 13K citations.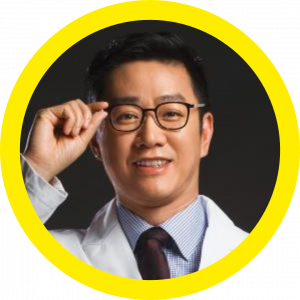 Dr Weizhong Lan

Meet the Speaker: Dr Weizhong Lan
Dr Weizhong Lan is a full professor in Central South University, China and the vice director of Aier Institute of Optometry and Vision Science, Aier EYE Hospital Group. He finished his clinical training as an Ophthalmologist in Zhongshan Ophthalmic Center (China) and achieved his M.D / Ph.D of Neuroscience in University of Tuebingen (Germany). His main interest is to understand the pathogenesis of myopia and to develop new approaches to correct and control myopia. He has led more than 10 clinical trials investigating the efficacy and safety of anti-myopia interventions. He is also the co-inventor of the first wearable device to collect myopia-related environmental factors in the world, called Clouclip®. Recently he and his team just won the bid of hosting the International Myopia Conference (IMC) 2024 in China.
Potential Environment-Based Strategies for Myopia Prevention and Control
Rapid increase of myopia prevalence in the past decades indicates environment plays a significant role in myopia pathogenesis. Modifiable factors of environment might include outdoor time, viewing time/distance/pattern of nearwork, light intensity, spatial frequency spectrum of viewing field, etc. The talk will discuss the attempts to modify these environmental factors for myopia prevention and control.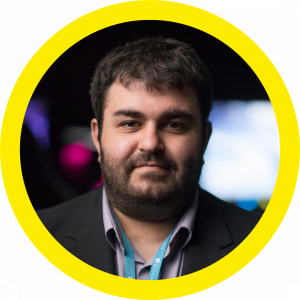 Dr Neema Ghorbani Mojarrad
Meet the speaker: Dr Neema Ghorbani Mojarrad
The SILMO Academy by IOA will be taking place 12 April - 14 April in Singapore. Dr Neema Ghorbani Mojarrad will be talking about the genetic architecture of myopia: The Born in Bradford Study.
Myopia is a complex refractive error, with both genetic and environmental influences. Understanding the genetic structure of myopia is useful as it can allow us to understand the different biological mechanisms involved, as well as estimating the predisposition that people have towards becoming myopic. Born in Bradford is a large children's study, with one of the most diverse cohorts in the UK, consisting of children aged between 12-14 years old. Previous vision data has been collected, along with genetic data from the children and their parents. Because of its diverse nature, this cohort would allow for the discovery of new genetic associations, along with the ability to investigate children's visual development during a critical period.
In this talk, the genetic influences of myopia will be described and explained, along with what we currently understand about the performing genetic prediction for myopia. Results for preliminary genetic analyses for refractive error and myopia in the Born in Bradford dataset will also be shown, with differences between the different major ethnicities in the sample.
Dr Neema Ghorbani Mojarrad is a lecturer at the University of Bradford and locum optometrist. He finished his PhD at Cardiff University, investigating whether genetic information could be used to predict children that would go on to develop myopia. Previously he worked full time in an independent practice, winning the Newly Qualified Optometrist of the Year award. His current research interests include the genetics of refractive error, contact lenses and anterior eye, understanding the causes of myopia, and interventions for myopia management.
Dr Mojarrad is the recipient of both the College of Optometrists George Giles prize for his genetic prediction of myopia work and also recipient of the 2022 SILMO Academy Bursary.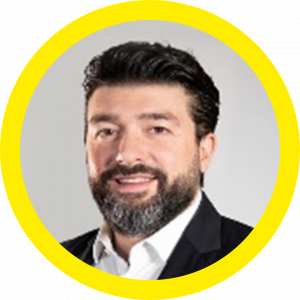 Dr Alireza Parandian
Meeth the speaker: Dr Alireza Parandian
Dr Alireza Parandian leads the global business strategy for additive-manufactured wearables at Materialise. Since 2014, he has been co-creating with brands to create bespoke products with a better fit for individual wearers. He has been guiding brands in eyewear, footwear and other industries to embrace using digital and manufacturing technologies that offer personalized, on-demand wearables with ultimate design freedom. Within eyewear, he has established partnerships including with Hoet, Seiko, Julbo, McLaeren and Safilo on multiple Silmo d'Or-winning designs that have reinvented the customer experience for selecting eyewear. Prior to this, he co-founded a company called InnovationFab, where he gained extensive experience in facilitating the use of new technologies to create breakthrough product innovations and led multiple European funded projects on Digital Fabrication. Alireza holds a PhD in emerging technologies and strategy articulation from the Delft University of Technology.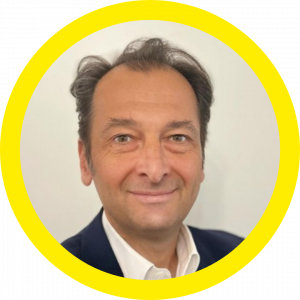 Jean-Philippe Sayag
Jean Philippe was born in 1971 in Nantes of parents entrepreneurs, He obtained his baccalaureate in 1989 at the bilingual active school. In 1991, he stopped the scientific preparation for engineering studies and headed for a business school, graduated in 1994. He discovered at the New York Vision Expo 1994 the problem of selecting glasses for the nearsighted and decided to create Acep during the last year of study to make the first Selfies machine: "Opticvideo 4".
1996 creation of Acep USA then of Acep Spain
1998 launch of the first measurement column
2011 Launch of the first iPads applications
2015 Aquisition of augmented reality company : Total immersion
Today Acep has more than 40,000 licenses and the undisputed leader of PD measurement on tablet and augmented reality. The company exports more than 70% of its sales.
Most of the Lens manufacturer & chain stores like Krys or Specsavers have been working with Acep.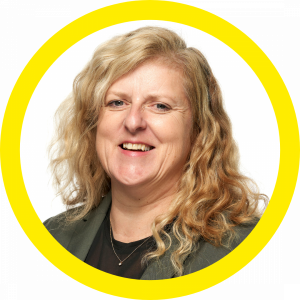 Dr Alicia Thompson
Meet the Speaker: Dr Alicia Thompson
Dr Alicia Thompson began her career in optics over 35 years ago as an optical technician, qualifying as a dispensing optician in 1994 and managing an optical practice. Alicia went on to work as clinic manager at Aston University for over ten years and was involved in teaching as well as qualifying as an examiner for ABDO (The Association of British Dispensing Opticians). In 2006, she completed the master's level qualification in Spectacle Lens Design and in 2008 was appointed Director of Professional Exams for ABDO. Alicia obtained her PhD in 2021 from Aston University, looking into paediatric facial anthropometry in relation to spectacle frame design.
In 2022, Alicia was appointed as Director of Education, Research and Professional Development for ABDO. As well as serving on many committees and consulting for frame design teams, Alicia also runs specialist paediatric dispensing clinics for children with facial abnormalities in Birmingham, UK.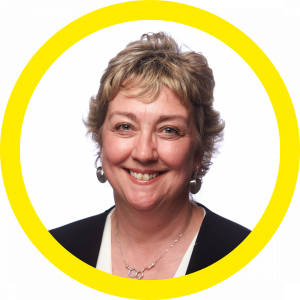 Dr Cindy Tromans
Meet the Speaker: Dr Cindy Tromans
Cindy Tromans is a Consultant Optometrist and Head of Optometry Services at Manchester Royal Eye Hospital and Honorary Clinical Lecturer in the University Department of Ophthalmology, University of Manchester. Cindy has held a number of national roles which include President and Chair of the Board of Trustees of the College of Optometrists UK. She is currently Chair of the World Council of Optometry's Legislation, Regulation and Standards Committee and is the Immediate President of the European Council of Optometry and Optics. She was awarded Life Fellowship of the College of Optometrists and an Honorary Doctor of Science degree from Aston University in 2019 in recognition of her outstanding contribution to the profession of optometry.
Primary Care in Optometry – International Update and Future Perspectives
In 2019 the World Health Organisation published the World Report on Vision which sets out the scale of world wide visual impairment and the significant inequities that exist with access to vision care. In this presentation I will cover the highlights of the report and what conditions can be effectively managed in primary care. I will discuss the opportunities and challenges for delivering primary care optometry including recognition and legislation of optometry as an autonomous primary health care profession. Future perspectives will include integrated eye and the impact of digital health on primary eye care delivery.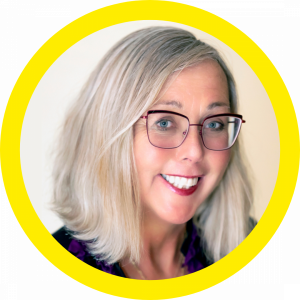 Helen Whitaker
Meet the speaker: Helen Whitaker
The SILMO Academy by IOA will be taking place 12 April - 14 April in Singapore. Helen Whitaker will be talking about the changing world of low vision.
Sight loss is a major challenge around the world, both to the individual in terms of reduction of quality of life and independence and to society at large in terms of loss of income generation, costs of care and costs of (re)habilitation. Most causes of sight loss have age as the main risk factor. Increased life expectancy has led to sight loss having a greater prevalence in an increasingly digitised and communication-based world where visual input is the key to full participation.
Traditional approaches to low vision assessment have included the assessment of a patient's visual needs and expectations (commonest disabilities include difficulties in reading, mobility, face recognition, domestic and work/hobby tasks), assessment of the best corrected acuities and the prescribing of optical magnification and non-optical contrast and locational assistance. Such assistance has optical limitations (field of view, distortion, adaptation challenges, limited target enhancement and so on).
The advent and wide availability of electronic systems capable of easy-to-use target presentation and adaptation (e-readers such as Kindles) and target capture and enhancement (tablets and smartphones with cameras or dedicated apps) has clearly demonstrated that many patients currently using or about to be prescribed traditional optical aids will benefit from (and indeed prefer) to use the electronic system instead. This is usually related to better image enhancement options, ease of use, portability, accessibility and increasingly, cost (might use hardware the patient already owns.
The development of dedicated systems (adaptive rather than the assistive adaptation of tablets and smartphones) has continued apace recently, from desktop and portable image/video magnification systems (EVES), electronic reading and OCR systems, to the very latest head-worn visor systems able to combine image and text recognition software, image enhancement, augmentation or even VR capability, and support this with audio/vibrational inputs. Add to this the options of Wi-Fi linkage and access to the internet, and such a device might be proposed as a highly sophisticated remedy for sensory deficit. Key Points
What patient pathways are currently in place for managing patients with Low Vision?
What new models are being explored within Canada?
What are the different types of modern alternatives to traditional optical low vision aids?
How can patients be helped with adapting widely used existing technology?
How can we educate ourselves to utilize every available free resource for patients?
What is the Vision for managing Low Vision?
Helen Whitaker is International Optician of the year 2021, a title she wears with honor.
A woman who is passionate about her profession and takes pride in the services she is able to offer to all of her clients and students. As a licensed optician of 12 years, Helen's mission is to provide affordable, professional prescriptive eye wear to everyone, as she firmly believes that eye wear should be accessible to all, irrespective of age, mobility or financial status.
Low Vision and the management thereof deserves devoted commitment from Eye Care Professionals, and Helen is determined to provide opportunities for understanding and utilization of all available products to patients.
Cultivating a connection within the communities Helen works and resides in, is paramount for her business. Providing clients with the best possible service, by bringing a wealth of knowledge and optical skills to each client interaction, Helen believes that accountability, professionalism and responsibility are the keys to success for Eye Care Entrepreneurs.
Helen is proud to be working hard to develop new business models that are profitable as well as sustainable, As the owner and Education Director for The Secure Vision Mobile Optical Academy, an education platform for aspiring mobile opticians. she is helping mobile optical businesses work for the entrepreneur and their clients. The Secure Vision Mobile Optical Academy is successfully providing an insight of systems that allow the optician to improve their life work balance and still produce exemplary results for the end user.
Outside of her mobile optical business and education platform, Helen can be found instructing emergency first aid for divers through the Divers Alert Network programs. A retired Diving Instructor, and now avid recreational cold water diver, Helen advocates for safe practices and education around diving activities.
The Little Ray of Hope Kindergarten School in Kwangware Nairobi, Kenya, where Helen previously volunteered and provided basic vision solutions to the children and staff is her first choice of charity. Allowing these children, the opportunity to experience some degree of corrected vision has been the most uplifting and rewarding experience for her.
Deeply grateful for the philanthropic opportunities she has been able to participate in, Helen is looking forward to visiting again in March 2024.
Helen has four adult children, and lives with her husband Bart in Powell River, British Columbia along with her two dogs, Buddy and Cherry.